Web2.0
"The newspaper and news industry discussions about what they call user-generated video miss the point. Seriously. All these news orgs fell all over themselves trying to hop on the online video bandwagon as fast as they could. Some of them thought UGC needed to be part of the mix, and some did not, but in either case, the rush to video had much to do with the explosion of YouTube. The explosion of YouTube was only partly about video.
The other parts: community, sharing, communication, identity, self-expression.
Everybody in journalism needs to understand this. This is a huge piece that's missing from the puzzle of how to save journalism."
Das ist genau der Punkt: Bein User-Generated-Content geht es wenig um den eigentlichen Content,...es geht viel mehr um das "Drumrum":

The reason why user-generated content matters is less the content and more the activity about it. The traditional media tend to view user content as a product, whereas it should be looking at it as a process.
Via:
Teaching Online Journalism
Was muss ein Journalist heute beherrschen um im Internet-Umfeld bestehen zu können? Was wünschen sich die Profis?
Absolventen von Journalistenschulen und/oder Unis benötigen "Basic Skiills", Offenheit und Flexibilität für ihr berufliche Zukunft im Journalismus.
Gute Ansätze liefern hier einige Leute von der Front,... also keine Schreibtischtäter - sondern Praktiker/Macher. Gefragt sind Journalisten, die das Internet begriffen haben und die damit einhergehenden Veränderungen der Rezeptionsgewohnheiten, .... u.s.w. ;-)
Schliesslich bleibt bei den heutigen knappen Budgets nun wirklich keine Zeit mehr für Cyber-Entwicklungshilfe ,... obwohl sie doch immer wieder so verdammt nötig wäre, die Entwicklungshilfe ... ähem ...neue Medienkompetenz - ganz besonders für Journis ...
Jim Brady,
executive editor of WashingtonPost.com
Peter Horrocks, head of the BBC's multimedia newsroom
Geneva Overholser, director of the School of Journalism at the University of Southern California's Annenberg School for Communication
Rosental Alves, director of the Knight Center for Journalism in the Americas at the University of Texas in Austin
Robert Scoble Robert Scoble, prominent blogger with his blog Scobleizer, on what he expects from journalism graduates.
Via:
Mediashift - Journalism Grads Need Basic Skills Plus Openness, Flexibility
Und ausserdem noch ...
"It's improbable that a journalist with little to no prior knowledge of a subject he or she is writing about, will be the most qualified person to deliver a report by relaying information from unseen, unexamined and unheard sources.
And while there is something to be said for this process serving the free press astoundingly well during the printing press era, it would be down right arrogant to assume future reporting will remain credible without attributing a link for every piece of information."
Tom Cheredar, newassignment.net,
'Achilles' Heel' of Newspapers - Copy & Paste
"As the situation becomes increasingly dire for the newspaper industry, everyone's looking for a groundbreaking new business model to save the day. I'm sorry that the concept I've presented here isn't The Answer. But it is a part of the answer.
We know that reader/audience participation is the new way, and newspapers must embrace it much more so than they have. It's not just about serving the news needs of our community, but also in facilitating interaction and communication between members of the community and supporting their interests.
Your news Web site can help create micro-communities (sometimes temporary, based around a story; sometimes longer lasting) of community members and experts who share an interest or passion about a topic by using the techniques described here."
Steve Outing:
Stop the Presses - Web Integration on a Grander Scale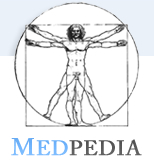 Start soll Ende dieses Jahres sein, eine
Vorschau-Seite
wurde nun aufgeschaltet.
The Medpedia Project announced the formation of the world's largest collaborative online encyclopedia of medicine called Medpedia. Physicians, medical schools, hospitals, health organizations and public health professionals are now volunteering to collaboratively build the most comprehensive medical clearinghouse in the world for information about health, medicine and the body.
This free public site
will officially launch at the end of 2008, and a preview site becomes available today at
http://www.medpedia.com
.
Harvard Medical School
,
Stanford School of Medicine
, the
University of California Berkeley School of Public Health
, the
University of Michigan Medical School
and dozens of health organizations around the world are contributing to The Medpedia Project in various ways.
Many organizations will contribute
seed content free of copyright restrictions.
Harvard Medical School will publish content to uneditable areas that members of their faculty have created as part of a medical school wide effort. Others organizations, such as University of Michigan Medical School will encourage members of their faculty to edit Medpedia as individuals.
Hier gehts
zur vollständigen Pressemitteilung